Other Services

Queenstown Bank offers a variety of convenient services to simplify your banking needs.
ATMs
Our fully functional ATMs allow our customers to withdraw money, transfer funds between linked accounts, and deposit checks and cash. Queenstown Bank is a member of the MoneyPass® network which means that all customers are able to withdraw money, free of charge, at all MoneyPass ATMs. You may also access Summit Community Bank (formerly Provident State Bank) and The Peoples Bank ATMs free of charge.
Click here to see where our ATMs are located.
Click here to see where all MoneyPass ATMs are located.
Apple Pay, Google Pay and Samsung Pay Capability
You can now use your Queenstown Bank Debit Card with your Digital Wallets in Apple Pay™, Google Pay™ and Samsung Pay®! This feature has been requested by our customers and we listened. You will need to have one or more of these apps downloaded to your mobile device, then you can manually add your Queenstown Bank Debit Card to the wallet. You can now pay...the digital way! It's a safe and easy way to transact online, proximity and mobile payments. If you need assistance with the process, please contact your nearest Queenstown Bank branch.
For more detailed information, including frequently asked questions and links to Digital Wallet providers, please CLICK HERE.
Apple Pay is a trademark of Apple Inc., registered in the U.S. and other countries.
Google Pay is a trademark of Google, LLC.
Samsung Pay is a registered trademark of Samsung Electronics Co., Ltd.
TransferNow
TransferNow is our secure method of transferring money between your Queenstown Bank accounts and your accounts at another financial institution. Through online banking and our mobile app, Mobiliti™, you can use TransferNow to transfer funds between your account(s) at Queenstown Bank and other financial institutions.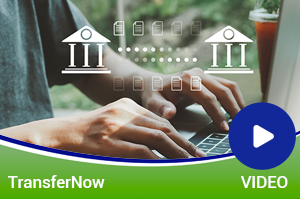 Important ATM & Visa Debit Card Contact Numbers
To activate your ATM or Visa Debit Card, please call (800) 992-3808.
To reset your ATM or Visa Debit Card PIN, please call (800) 992-3808.
To report a lost or stolen ATM or Visa Debit Card please call (410) 827-8881 during regular business hours or (800) 472-3272 after regular business hours.
Reorder Checks
Ordering checks online is safe, easy, and secure!
If your shipping and imprint address is still the same, save time and order online.
Any charges will be automatically debited from the account you choose when reordering through Deluxe.
If you have a name change or address change, please contact us at 410-827-8881.
Night Depository Services
This is a free service provided to our Business and Consumer customers, giving them the added convenience of being able to make a deposit at any branch after operating hours. The Night Depository is accessed daily allowing all deposits and payments to be processed on that business day. Please contact any Queenstown Bank of Maryland branch for further details.
Telephone Banking
Telephone banking is a no charge service offered by Queenstown Bank of Maryland to our customers. It's an easy way to check your balance or transfer funds* on the go. To get started with telephone banking is easy. All you need to do is call our toll free number (1-888-827-4300) and follow the prompts.
*Transfer activity after 6pm EST will be posted on the next business day.
Safe Deposit Boxes
Queenstown Bank of Maryland offers a variety of different sized safe deposit boxes at each of our 8 convenient locations. The rent for a safe deposit box is yearly and can be deducted from your Queenstown Bank of Maryland account. The rate for each size is in the table below. Please note that not all sizes are available at all offices and availability is limited.
| | | | |
| --- | --- | --- | --- |
| 2 x 5 | $25.00 | 2 x 10 | $45.00 |
| 3 x 5 | $30.00 | 3 x 10 | $45.00 |
| 5 x 5 | $40.00 | 5 x 10 | $60.00 |
| 7.5 x 11 | $70.00 | 10 x 10 | $110.00 |
Safe Deposit Box contents are the sole responsibility of the owner and any authorized representatives. Queenstown Bank of Maryland is not liable for the contents of a safe deposit box.
Wire Transfer Services
Wire transfers are a fast and convenient way to move funds quickly and securely around the country or the world. A fee is charged for outgoing wire transfers. Please refer to the Queenstown Bank Service Fees.
Wire transfers are ideal if you'd like to:
Send immediately available funds quickly
Initiate large dollar payments
Make or receive international payments
Please have the following required information ready
Your Government ID
The amount of the funds to be transferred
Destination bank information (Bank Name, Bank Address, Bank Routing #)
Beneficiary name and address, including city and country
Beneficiary account number or International Bank Account Number (IBAN)
Any additional information for the receiving bank or Beneficiary (i.e., invoice numbers, loan payment, etc.)
Queen Anne's County Water/Sewer Payments
As a service to our customers, we accept payments for Queen Anne's County Sanitation Department. Payments will be honored at any Queenstown Bank branch or by simply mailing the quarterly bill along with payment to our Grasonville Branch at P.O. Box 138 Grasonville, MD 21638.